Chalet Ganesha
Séminaires & Cours
Taoist wellness and philosophy with Master Gu Shining
 18-20 May 2024
Swiss Alps Workshop with Master Gu / Taoist Wellness & Philosophy
Whether you are looking to discover a new way to cultivate wellbeing or already practice Taiji/Qi Gong you are welcome!
Perhaps the greatest legacy of Taoism is the art of wellness, how to preserve one's health. Wellness is talked about very much today, but what does it actually mean? What are the characteristics of Taoist practice? People often only focus on the well-being of their bodies, but Taoism offers a holistic approach of cultivating not only physical, but also mental and spiritual well-being.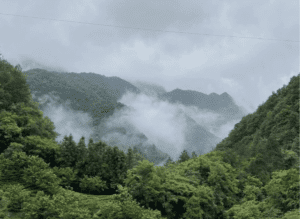 Taoism teaches us to become aware of Qi (pronounced chee), the universal life energy that flows through and sustains all things. By becoming aware of the Qi within us, we can cultivate our Qi, learn how to let it flow unobstructed, and learn how to balance our own life force with the life force of other living beings and of Nature itself. Taoist wellness teaches us that true health and well-being comes from balance and harmony—with oneself, with others, and with our environment.
Taoism (pronounced dow-ism) is an ancient philosophy indigenous to China, which emphasizes living in harmony with Nature. Taoism is based on the teachings of Lao Tzu contained in the Tao Te Ching. As the story goes, Lao Tzu was a wise man who lived in the city of Chengzhou (known today as Luoyang). Lao Tzu began to grow tired of the moral decay in Chengzhou, and predicted the kingdom's decline. He decided to venture west to live as a hermit in the unsettled frontier at the age of 80. At the western gate of the city, he was recognized by one of the guards, who, seeing that this wise old man was leaving for good, asked the master to record his wisdom for the good of the country before he would be permitted to pass. The text Lao Tzu wrote was said to be the Tao Te Ching, the text that forms the foundation of Taoist Philosophy. Taoism emphasizes the philosophy of wúwéi (translated as non-action, effortless action, or spontaneous action), naturalness, or living in harmony with nature, simplicity, patience, and compassion. 
During this exceptional Swiss Alps Workshop, Master Gu is to teach Wudang Taiji 8 Forms and at the same time vividly reveal the secret of Taoist cultivation.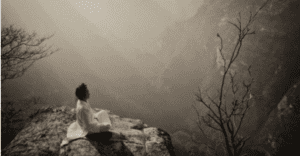 Master Gu Shining is the  founder of the Wudang Taoist Wellness Academy (WTWA). Among the martial artists in the Wudangshan area, he is one of the few who was born here, and perhaps the only one who can teach in fluent English. While most institutions focus primarily on movement teaching, Master Gu has been directing his academy to follow the Taoist Way: not only movement but also internal alchemy and cultural exploration.
Gu Shining's Chinese name is Gu Shiyi. Shining is his Taoist name, as he belongs to the 15th generation of Wudang Sanfeng Pai. His shīfu (fatherly teacher) is Grandmaster Zhong Qingwei (Taoist name) or Zhong Yunlong.
Master Gu aims to spread the wisdom and wellness practices of Taoism, and to help all who wish to learn and explore deeper into the Taoist culture. He teaches primarily at the WTWA in the Wudang Mountains, but also teaches abroad when invited.
In May, 2024, Master Gu is visiting Switzerland, France, Italy and Germany to give a series of workshops.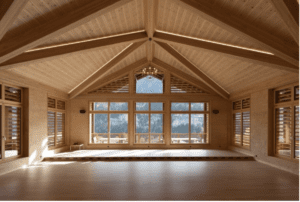 The retreat will take place at Ganesha Chalet, Champéry, Switzerland, a quiet luxurious sanctuary nested away in the total natural paradise of the Swiss Alps.
Champéry (altitude of 1050 meters) is a typically Swiss village with preserved architecture, 90 minutes from Geneva (airport), also reachable by train.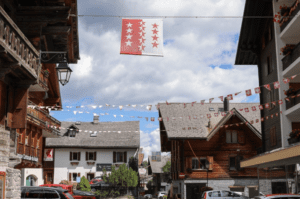 Please book now if you would like to attend as places are limited!
SCHEDULES
Saturday 18 May
Arrival in the afternoon
5.00 pm – 7.00 pm : Welcome and practice
7.30 pm : Diner
Sunday 19 May
6.30 am – 7.30 am : Morning session
8.00 am : Breakfast
9.00 am – 11.00 am : Tai Chi Chuan Practice
11.30 am : Lunch
3.00 pm – 4 pm : Philosophical introduction
4.00 pm – 6 pm : Tai Chi Chuan Practice
6.30 pm : Diner
Evening : introduction to Guqin and Chinese Chess
Monday 20 May
6.30 am – 7.30am : Morning session
8.00 am : Breakfast
9.00 am – 11.00 am Tai Chi Chuan Practice
11.30 am : lunch
1 to 2 pm : Closing of the retreat
On site, during free time, you will have the choice between rest, sauna, walks in the beautiful nature, read, share, or simply do noting and enjoy the present moment!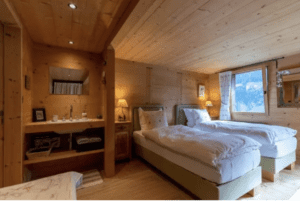 PRICES
Including rooms, full board/delicious vegetarian meals cooked with love by Coralie (Coco Cuisine), 6 classes with Master Gu Shining
Double room : CHF 780.- Early bird* : CHF 730.-
Single room : CHF 840.- Early bird* : CHF 790.-
*Early bird : booking and payment before 11 march 2024
INFORMATIONS & REGISTRATION
Raffaella Dorier
+41 79 176 73 78
CHF 300.- deposit upon registration, refundable only in the event of cancellation of the retreat.  Registration will be confirmed after receipt of the deposit. Full payment no later than 18 March 2024 for the early bird rate and 18 April for the full price.
PAYMENT
Account owner : Raffaella Dorier
Account number (UBS SA) : 279-310295.01Z
IBAN CH 59 0027 9279 3102 9501 Z
or TWINT +41 79 176 73 78